This system includes a 100-liter tank for fresh water and a 45-liter tank for waste water

Heating

4 kW Truma warm air heating incl. 10 l warm water boiler with indoor sensor and control unit on the kitchen cabinet.

Bathroom

The interior includes a hassle-free shower and comes equipped with a compost toilet, eliminating dependence on a chemical waste point

Bed

Comfortable two person bed with an 190 cm x 140 cm x 18 cm thick matras that fits even tall people.

Diesel cooking

The fully equiped kitchen with expandable worktop comes with a 2-burner diesel fueled hob-sink combination with glass cover. The kitchen has deep drawers and several storage cabinets with safety locks.

Solar panels

"No need to plug in anymore, this design includes solar panels and enough battery storage to last for days
Cook anywhere
Get going with our practical design for off-grid campers! Our built-in diesel-powered kitchen is simple, dependable, and designed for remote living, letting you cook wherever you set up camp. It's all about lasting reliability and maximizing space, minimizing hassle. Hit the road and enjoy the journey!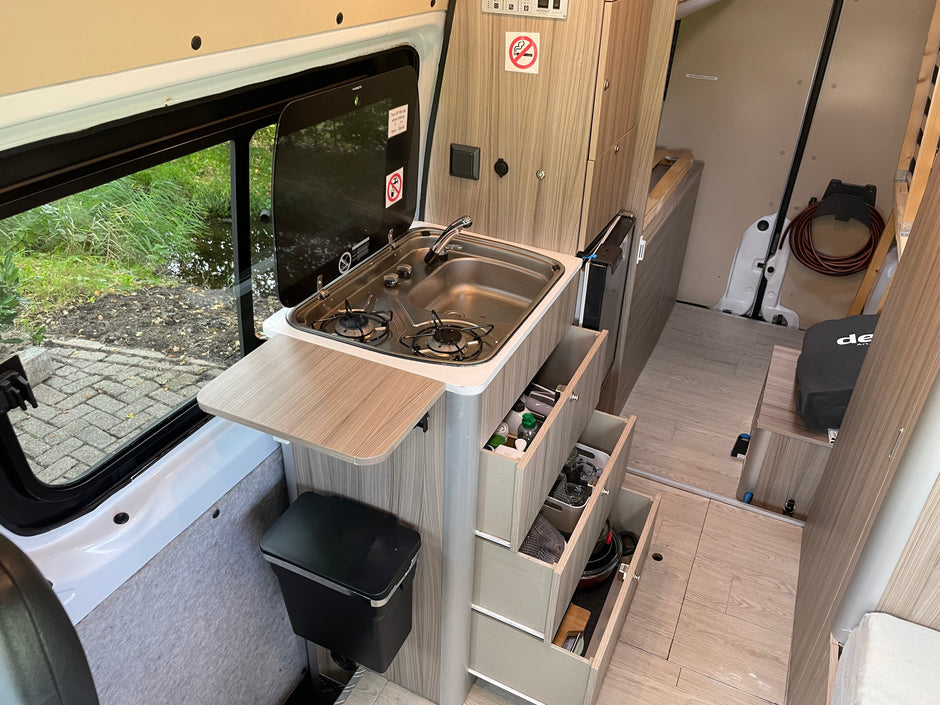 Comfort
This model comes with a two-person bed, designed for easy fold-away storage, making it convenient for maximizing available space or transport large items when the bed is not needed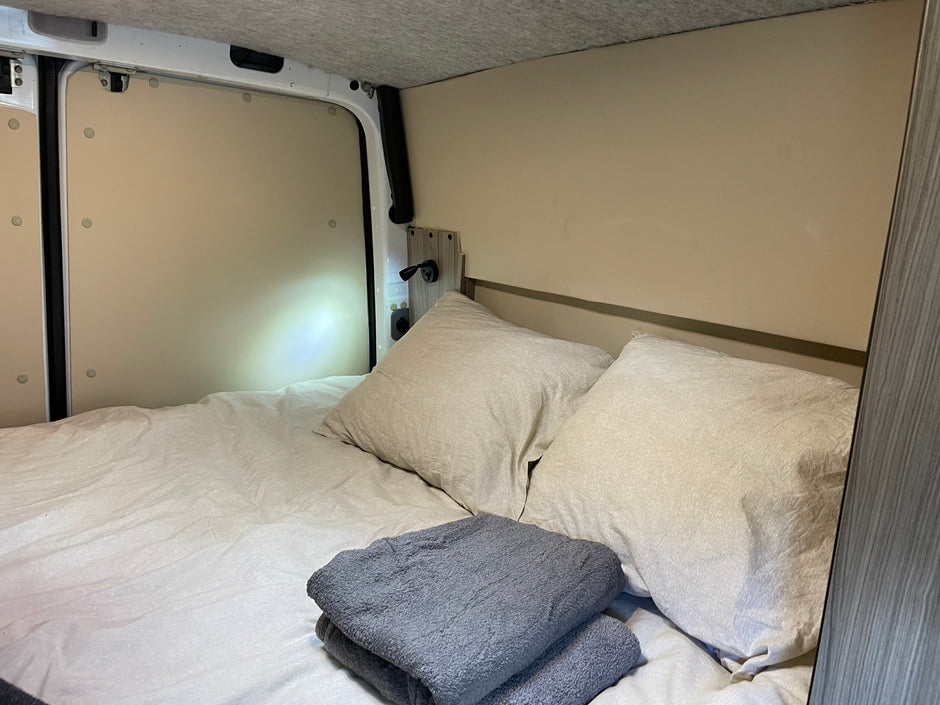 Independency
There's no longer a need to depend on daily external water sources, as this model includes a large 100L integrated fresh water tank to stay of the grid.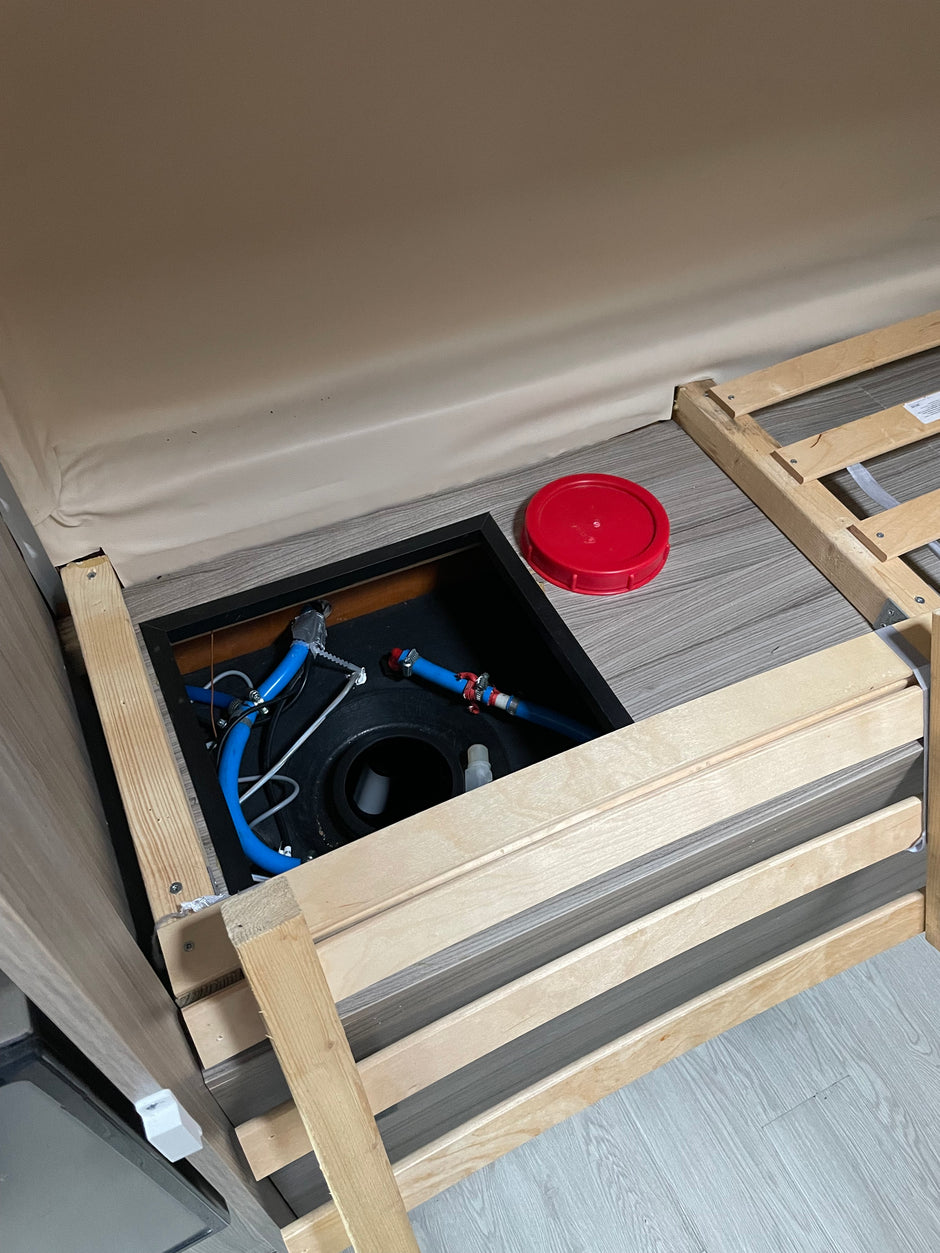 Furniture can also be purchased separately
Our design is typically sold as a complete package; however, purchasing individual furniture pieces is also possible, allowing you to arrange them according to your own preferences.
Featured collection
Front overhead storage

in your cart

Rear overhead storage

in your cart

Rear Storage

in your cart